Beatrice Johnson Youth Kamp Foundation

Quick Reference
Website: www.kampkiwanismoar.org
email: Kiwanis.Kamp@gmail.com
Video: https://youtu.be/NgQAINQ9WGY
Amazon Smile: A percentage of purchases on Amazon Smile are donated to a charity you designate. We are a listed charity under the name: BEATRICE JOHNSON KIWANIS YOUTH KAMP. Sign-up today at: https://smile.amazon.com/
Our Beginning

In June 2008, Beatrice Johnson, of Johnson County, Arkansas, passed away and bequeathed 160 acres of land to the Missouri-Arkansas District of
Kiwanis for the construction of a camp for children. A 501(c)3 non-profit corporation named the Missouri-Arkansas Beatrice Johnson Kiwanis Youth Kamp Foundation was formed on November 17, 2011. Chuck Raney, a member of the Ft. Smith Commissary Kiwanis Club and the leader of the task force, was elected as the first President of the foundation board. The camp was formally dedicated on April 14, 2012.
The camp is a 160 acre forested site located about three hours south of Branson, MO in Northwestern Arkansas.The Missouri-Arkansas Beatrice Johnson Kiwanis Youth Kamp currently offers overnight and/or day camp primitive camping to supervised groups. You can provide your own programming or we can provide programming upon request.
Current Camp Status
Phase one development focused on preparing the camp for primitive tent camping. Campsites, trails, and parking areas were cleared and prepared. The camp's first permanent structure, a 24'x40' multi-use pavilion, was constructed with electricity and lighting. Water is now available at the pavilion and the camp area. Vault toilet restrooms were completed.
Through partnership with the River Valley Chapter of the Ozark Off-road Cyclists, we have created over 5 miles of mountain biking and hiking trails. Facilities include 25 pads for tent camping, a meditation meeting area, and nature overlooks.
Future Development
The plan is to construct permanent facilities at the camp, which will include showers, kitchen, cabins, and activity areas. Development of recreational areas for archery, Indian marbles, and skeet shooting is planned.
In 2018 the Kamp issued a new video and brochure. In 2022, the next goal is a headquarters cabin. The funds needed: $22,190. Your contributions can help us reach the goal.
You Can Help!!!
Join us for one of our scheduled work days to help build and maintain the camp. Contact Joe Pearson at 479-567-1831 for the schedule.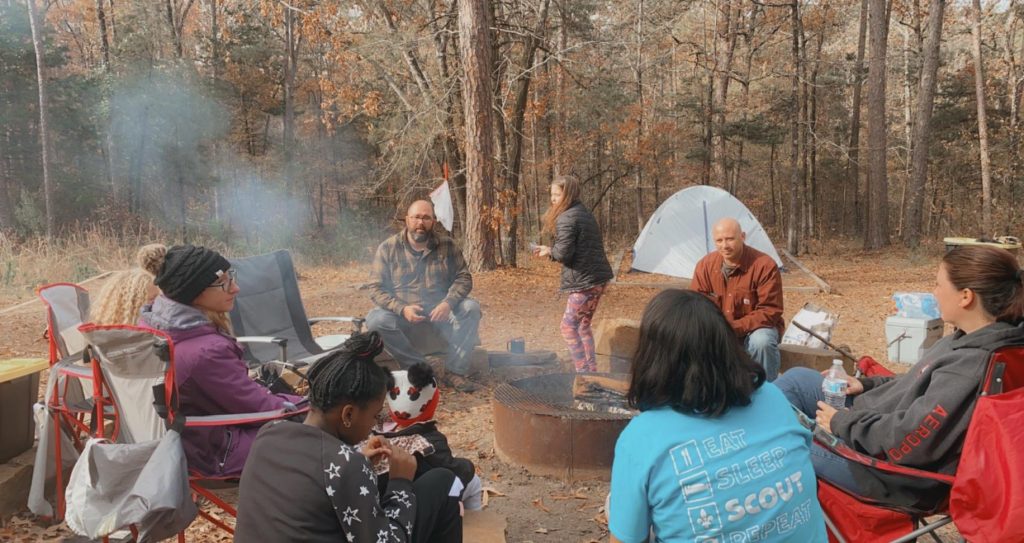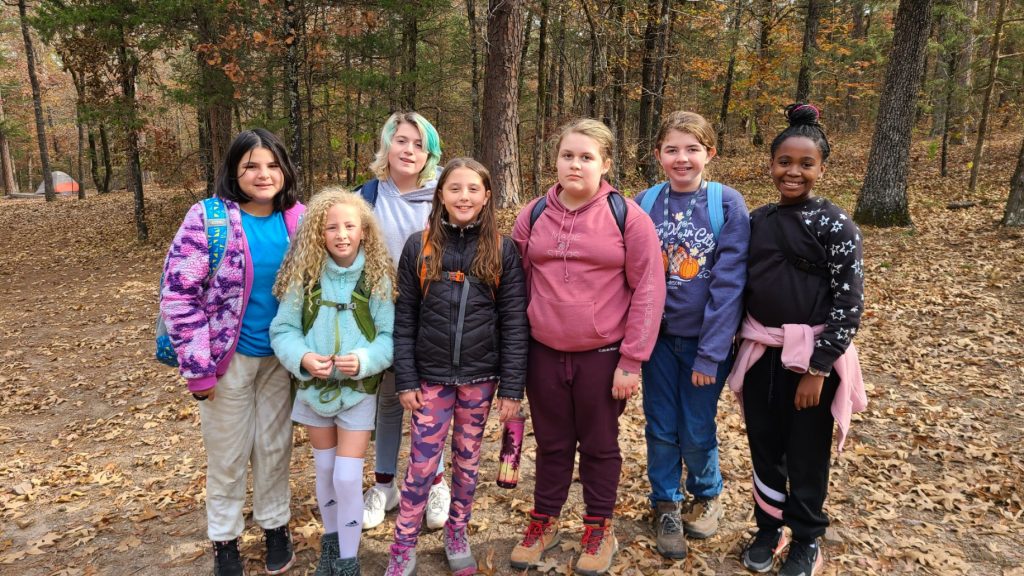 Contact us to schedule a day camp for a group of kids from your area or to schedule overnight camping trips.
Eagle Scout projects to benefit the Kamp are welcome.
Contact us to schedule a Kiwanis Club meeting or event at the camp.
All donations large or small are appreciated. Make checks payable to Beatrice Johnson Youth Kamp Foundation.
Note the new address:
The Missouri-Arkansas Beatrice Johnson
Youth Kamp Foundation
PO Box 1998
Russellville, AR 72811
For more information, contact us at Kiwanis.Kamp@gmail.com